Let's work together to unlock and unleash your body's powerful healing ability so you can start feeling better, starting today.
There are a few ways to get in touch with us if you have any questions, need to schedule or reschedule and appointment. You can call us by phone, send an e-mail message by using the contact form below, or book an appointment online quickly and easily. There are times that we will be unable to answer a call, usually due to patient care being performed at that time. In that case, please leave a brief message on the answering machine with your name and telephone number so that we can call you back as soon as possible.
The TEXT number below is provided for your convenience, however, if you call this number, your call will NOT be answered. I do like to text, and it is a very easy and relatively quick way to get hold of me during normal business hours. If you need to speak to someone, please call (507)732-7246 and if your call is not answered, it is because I am busy or the office is closed so please leave a single message and I will get back to you when I can. Thank you for your cooperation.
Zumbrota Chiropractic
309 S Main Street
Zumbrota, MN 55992
Mon / Wed / Fri:
8am – 12pm & 1pm – 5pm
Tues / Thurs:
9:30am – 12pm & 1pm – 6:30pm
Questions, Chiropractic and YOur Health
Chiropractic can appear very complicated, but it doesn't have to be. If you have never been to a chiropractor before, it can seem kind of scary if what you are currently doing isn't helping relieve your pain or other health issues. To put it simply, chiropractic helps your body function better. This occurs by relaxing tight muscles, gently adjusting the joints of the body so they will function better resulting in less nerve stress and irritation which helps your whole body feel so much better. During your first, and almost every visit after, Dr. Post talks you through everything, informing you what he is doing and why. He believes you are better off knowing what is going on, helping you understand what he is finding and why it is important. If at any time you have a question during a consultation or treatment, feel free to ask as your questions are important and he wants you to understand everything you want to know about chiropractic, your treatments and how these impact your health for the better.
testimonials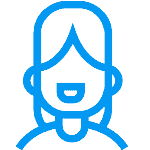 Excellent chiropractor gets the job done and takes care of what is needed for your adjustments. Best chiropractor I've been to.
– Victoria R.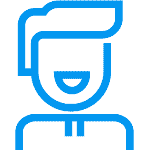 I feel much better after one session. I'm very impressed with Dr. Post and his techniques. Thank you very much!
– Shawn J.