Many of you know how these other chiropractors run their practices. Learn why we are better.
The initial chiropractic visit, at most other offices, will sometimes make you wonder why you ended up there, going through all those additional tests, procedures, studies and so on. With each of these additional components of the first visit, and many times with re-examination visits too, there comes a significant additional fee or an exam cost that is overly inflated.
I'm not saying that new patient examinations or progress exams are all bad. They do give both the doctor and patient additional information that may be extremely helpful in identifying and treating their condition. Still, both you and I have to wonder why do these exams have to happen so frequently and cost so much?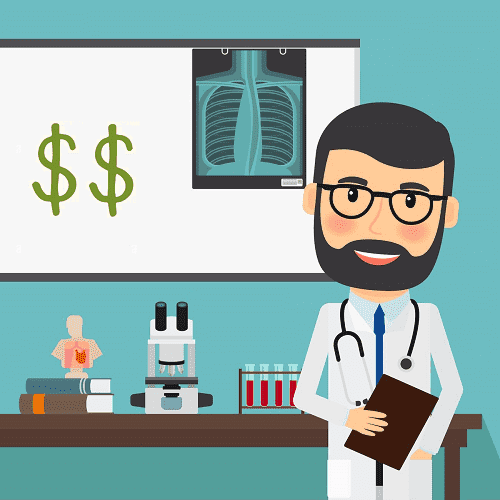 My favorite thing to NOT do is X-rays, or radiographs. In huge percentage of cases, they are not needed. Sure, many chiropractic offices have them and that is a great thing. However, they are outrageously expensive and that is why I don't have one. As a result of buying a brand-new x-ray suite, the doctor has to think about how he or she is going to pay for it. Typically, it is financed with monthly payments with a new payment coming out of their account each and every month for a number of years to come. In nearly every case, the doctor finds it most helpful to require at least one set of x-rays at a patient's first visit. Sometimes they will either require, or super strongly suggest additional x-rays at re-exams or even yearly – you know just to see how things are going. Usually, after the set is completed, you really don't hear much of anything about them, and, if you ask about them you are usually shrugged off as if the whole thing is just an afterthought anyway. Again, who is paying for all of these x-rays and the doctor's expensive x-ray machine? The patients are, if you were ever involved with a chiropractor in a situation kind of like this, so were you. Not the most pleasant reality.
How about other chiropractor's recommendations for the frequency of care? Usually, if you are seeing a new chiropractor for the treatment of any condition or pain, the overwhelming majority of chiropractors will recommend a treatment plan of 3 times a week for so many weeks. Sometimes they say 6 weeks, other times 4 weeks, maybe 3 weeks and if you are extremely lucky just 2 weeks but let's face it that is pretty rare. This is what happens in almost every other chiropractic office out there. It's so prevalent because they even teach this concept in the chiropractic colleges and universities. This is pretty sad; however, it is probably taught since new graduates really don't have much for experience and this will probably help them in their quest to help their patients, initially.
Sometimes I wonder if these other chiropractors NEED to recommend 3 times a week because, if they don't, you won't get any sort of relief at all. They may need to do this so that after 3 treatments a week for a couple of weeks you may begin to feel that you are getting a little better and you should stick it out a little longer so that you might feel like you used to. It's my own belief, but, if a chiropractor can't get you to feel some noticeable improvement either during your first visit or two, you might as well think about going somewhere else.
Some chiropractors make the case that they need to be able to see your back, or they need to be able to have skin on skin contact in order to deliver a proper adjustment. Others might have a preference on that last one, that they prefer a skin-on-skin contact to deliver your adjustment. These other chiropractors, the ones who make you wear a gown, have their reasons for doing so, I guess. However, if you are skilled enough, there is no need to require patients to put wear a gown. To put the record straight, right up front, we will never ask you to wear a gown, disrobe, or need to see the skin of your back in order to help you. As a matter of fact, Dr. Post is skilled and experienced to tell if a joint is inflamed, not moving well (restricted) and needs to be adjusted without any need for you to wear a gown.
Are You Ready for a Better Chiropractic Experience?
HOW WE ARE Better
Zumbrota Chiropractic NEVER recommends 3 times per week.
Our typical recommendation is once a week until you feel perfect 24/7.
We almost always obtain significant relief by the end of your first visit.
Zumbrota Chiropractic DOES NOT charge examination fees.
We only have a flat rate, one charge for your visit, first visit, all visits.
Zumbrota Chiropractic does NOT have an X-ray suite, no radiographs here.
If we feel you need one, we will refer (has happened 3 times in 8 years).
Zumbrota Chiropractic will NEVER have you wear a gown or disrobe.
Dr. Post is skilled and experienced, so, a gown is not needed or desired.
We are not pushy about anything, no high-pressure sales here.
Utilizing the Zone Technique, we unleash the body's powerful healing ability.
At Zumbrota Chiropractic, our main goal is to help you achieve the results you are looking for as quickly as possible. Most patients achieve significant improvements by the end of their first visit and that is our goal each and every time. You should feel better after each subsequent visit too, that is what is supposed to happen. When the Zones are balanced, the body must heal. I have also been treated consistently with the Zone Technique for a while and this has improved my health more than I ever thought possible. I feel healthier now than I did 10 years ago. Let's start by getting you the results you are looking for and bring your path to healing to a higher level.
testimonials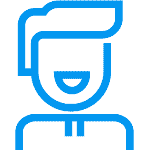 Reasonable, professional, thorough, talented, definitely recommended.
– Garrett R.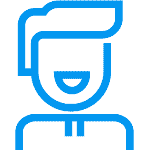 I feel much better after one session. I'm very impressed with Dr. Post and his techniques. Thank you very much!
– Shawn J.